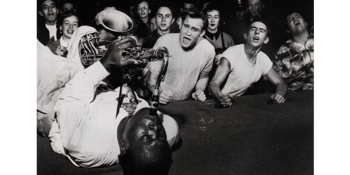 Bar Open Presents
THE CORRIDORS
Free in the Front Bar 7 - 9pm
Thursday, 24 October 2019 7:00 pm
Come join Darcy McNulty and Justin Fermino for some feel good sax music.
Steeped in the R'n'B tradition, The Corridors are a bunch of mates who really like getting down and groovy. Hard hitting, rockin' tenor melodies are the order of the day and there is plenty to go around for everybody. Sounds like Sam Butera, Earl Bostic, Louis Jordan and Bull Moose Jackson all squeezed through two saxes.
2 Sets. Free Entry. 7 til 9pm.